Hans Reichenbach: Elements of Symbolic Logic 1st edition Hardcover 1947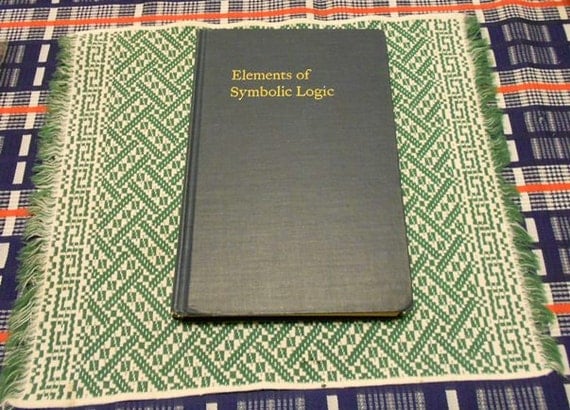 Hans Reichenbach (September 26, 1891 – April 9, 1953) was a leading philosopher of science, educator and proponent of logical empiricism. Reichenbach is best known for founding the Berlin Circle, and as the author of The Rise of Scientific Philosophy. - http://en.wikipedia.org/wiki/Hans_Reichenbach

Heyting, writing about 'Elements of Symbolic Logic', states-
"This textbook, not primarily intended for mathematicians, emphasizes more the interpretation and application of formal logic than the construction of the formal system itself. Logical expressions are considered throughout as having a meaning; in particular, existence is interpreted as meaning physical existence. Everywhere the author's extreme physicalist position in philosophy is explicit."
- http://www-history.mcs.st-andrews.ac.uk/Printonly/Reichenbach.html
1st Edition. Published by The Macmillan Company, 1947. Hardcover. No Dust Jacket. Book Condition is Good or Better. Absolutely no underlining or marks in text.

SOLD
$55.00 + shipping